What is Independent Living?
Independent living allows residents to live in a community with like-minded people and benefit from a variety of resources, services, and activities, should they desire them. This style of living is perfect for independent residents who desire to live more active and socially engaged lives without all the obligations of everyday life.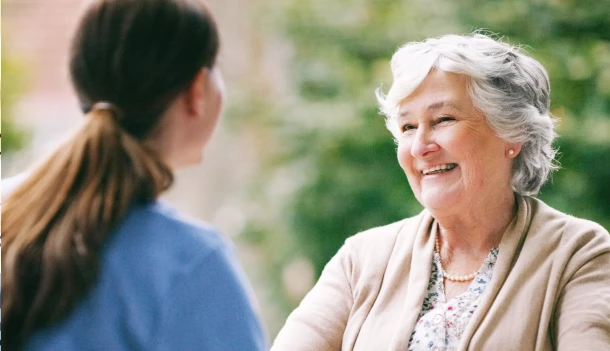 Your Life. Your Style. Your Home.
Looking to age gracefully in a senior independent retirement community? Come visit the Arbor Court Retirement Community at Alvamar in Lawrence, Kansas, an independent retirement community designed for active adults that are 55 and over. Our residents enjoy the best in carefree living. Each person is encouraged to continue their lifestyle as they now enjoy.
You can choose from a variety of floor plans including studio, one, or two bedroom apartments each with a full size kitchen. Our leases are month to month so you can try us out without a long term commitment. Our affordable rental fees include daily meals, housekeeping, laundry services, transportation, and convenient parking.
Guest Amenities & Services
At Arbor Court, we understand that it is important to get the most value for your money, so we've designed the best package of amenities that you'll find anywhere! Amenities and Services may vary by location.