Clean great service, amazing staff I recommend. David T.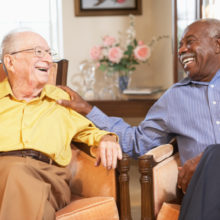 Arbor Court has been the home for a family member for over 10 years. She feels very comfortable and safe and has the chance to have her own treasured things in her apartment. She has made friends at Arbor Court and has liked the staff through the years, even with the changes that time brings. As her needs have increased with her aging, the staff have stepped up to be more helpful and understanding of her decline. Everyone is courteous, pleasant, and interested in her as an individual. I often eat in the dining room with her, and I am welcomed as a member of her family and a helper for her. At meals, often the director and other staff besides kitchen/dining room servers will pitch in to help serve the meal and visit with the residents. Joyce S.
Very nice facility, with sunny and open shared areas, cute apartments, friendly people. Salli N.
Arbor Court is where my mother lives and she is very happy there. I have spent a lot of time visiting and can see that my mom is enjoying her life there at Arbor Court. The food is good, there are lots of activities, and it is a clean and friendly atmosphere. The staff do a wonderful job making the residents feel right at home. We would recommend Arbor Court to anyone who is looking for this type of home for their loved one. Sissy K.
This is my Mom's home. She loves it here, I visit her often & everyone is so nice. The staff & the other people that live here. Lots of fun activities for her & guest to do. The place is always clean & they serve good food. We are all happy with Arbor Court! Darla B.
I have lived here for nearly 3 years. I have enjoyed the friendly attitude the people have. I do exercise, crafts, bingo, bible study, and games. I'm busy as much as I feel like it. Meredith D.
My mom lives here and we all have had a really great experience. The staff are wonderful, caring, responsive and attentive. The food is *homemade* on the premises, no frozen food here – and it's delicious! My mom's apartment was like new on move-in and the staff even helped with installing some items, like hanging her TV on the wall and installing some shelving. The facilities caretaker is a lovely person and so helpful at a moment's notice. There are tons of on- and off-site activities and amenities available. And the residents that live there are so friendly. Every time I visit I am greeted with smiles and conversation with folks that live there. Everyone seems genuinely happy to be there, and that makes me happy, too. Becky B.
My mom has lived at Arbor Ct for over a year and loves it. She has all the benefits of an independent life but none of the worries. Essentially everything she needs including utilities is included in the price. The food is good and plenty of it. They have many routinely scheduled activities such as Bingo and they plan several outside trips each month. The lounge areas are large & cozy and promote socialization with the activities provided. The staff is great. Very loving and caring. My mom likes that she can walk inside around the upstairs balcony for exercise. The place is clean and well kept. She loves it there and we are happy knowing that help would be nearby should she need it. Kathy D.
We are very pleased with Arbor Court. Its our Home away from Home. Dad Loves the Staff, Dad Loves the Food, Decoration is Beautiful. Many activities, Bus trips. His apartment is Beautiful and they are always updating decor. We feel that his safety is properly secure and staff is 24\7. That makes our family very Happy. Thank you Arbor Court. VGM
I can't say enough good about Arbor Court in Lawrence, Ks. Our mom was so happy when she saw her apartment. The larger of the one bedroom is very roomy with a small but full kitchen. There is a wonderful fun and caring staff and friendly residents. Plenty of fun activities and things to keep as busy as they want to be. After moving from her house of 62 years she quickly told us, "I just love my new home." Housekeeping and maintenance keep things sparkling and the grounds always look nice. The parking lot needs a new surface but everything else is top notch. The food is great and plentiful and options are offered if you don't care for the main course. It's a great place and we know that she is safe and happy. Shirley B.
An amazing facility! Great value, great staff, very welcoming to all ages and stages of life. Well maintained physical plant except for the parking lot. Apartments are spacious and have nice large windows. Food is good and more than enough for most seniors. JEG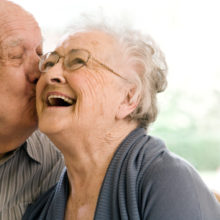 The care given to my mother-in-law while a resident of Arbor Court was wonderful and very affordable. I'm glad there was an Arbor Court in Lawrence and I really wish we had known about it sooner. I truly recommend Arbor Court. Mary G.
My aunt is there and she's very happy. She's getting up and around. Lived with us and spent most of her time on the couch but now that she's there and she doesn't have to go down steps she's getting out with her walker. She's not very active with the activities but they are offered.
They are very good to their people there. The staff is wonderful! Norma